Nasi Lemak is a Malaysian dish that has been adopted by Singapore and, ever since, this food item has a special place in our hearts. The fragrant coconut rice and sweet yet spicy sambal may even evoke certain nostalgic memories among some of us. Whether you have a fond memory attached to this dish, you cannot deny its enticingly rich flavour profile. If you crave some quality nasi lemak, here are 8 awesome eateries where you can get your fix.
Note: This list is in no particular order.
North
1. Superman Nasi Lemak
Nestled in a Kopitiam, Superman Nasi Lemak is absolutely perfect for an economical family dining. They adopt a cai fan system whereby you can choose your side dishes to go with your coconut-flavoured rice if you do not wish to go for the classic fried chicken wing. They have a wide range of side dishes to choose from, such as curry vegetable, long beans and fried chicken cutlets. Using only fresh ingredients, they ensure that your delicious plate will have you coming for more.
Their prices are relatively affordable and you can get a decent plate for $5. This great deal has beckoned many to dine there, thus do not be surprised if there is a long queue. That said, why not brave the wait and try their Nasi Lemak today to see what makes them so delectable!
Website: https://www.facebook.com/supermannasilemak
Address: Blk 108, Punggol Field, #01-01, Singapore 820108
Opening Hours: Mon-Sun 6AM-10PM
2. Chong Pang Nasi Lemak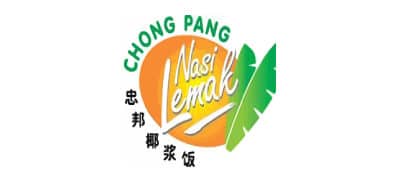 Established in 1973, Chong Pang Nasi Lemak sold its first nasi lemak plate at Chong Pang Village Hawker Centre. Now that they have moved to Sembawang Road, their mission remains largely the same. They strive to put out a nasi lemak dish that will convert you into one of the many loyal customers.
Unlike several others, Chong Pang Nasi Lemak sets itself apart by operating as a regular Nasi Padang stall. They do not subscribe to the cookie-cutter, standard recipe. You are given the ability to customise your plate however you like. Apart from the regular fried chicken wing or the ikan kuning, you can opt for other side dishes such as the lady's fingers and long bean. And of course, what makes the nasi lemak great is the sambal. This applies to Chong Pang Nasi Lemak as well, for their sambal boasts a sweet and nutty flavour that goes well with the aromatic coconut rice. For a single person, the average price for a plate is $5.
Website: https://www.chongpangnasilemak.com
Contact Number: +65 9655 1868
Address: 447 Sembawang Road, Singapore 758404
Opening Hours: Mon-Sun 5PM-7AM
South
3. The Coconut Club
You might be taken aback when you discover the cost of their signature plate. This $12.80 item is possibly the priciest Nasi Lemak dish on this list. That said, their high price comes with a reason. This Michelin Bib Gourmand restaurant uses only the best coconuts in the world to create their special coconut milk. You will be greeted with a generous serving of their aromatic rice and a chicken thigh that has been cooked to juicy perfection.
End your meal with their classic Cendol, leaving a hint of sweetness derived from the gula melaka. If you're not one for cold desserts, The Coconut Club also has traditional kuihs such as Kuih Salat, Kuih Koh Sui and Kuih Binka Ubi to sate your sweet tooth. If you've always wanted to know the taste of a gourmet take on an economical staple, The Coconut Club is one that you should not miss.
Website: http://www.thecoconutclub.sg
Contact Number: +65 6635 2999
Address: 28 Ann Siang Road, Singapore 069708
Opening Hours: Mon-Sat 11AM-3PM, 6PM-9.30PM | Sun 11AM- 3PM
4. Mount Faber Nasi Lemak
Having been in the Nasi Lemak business for 40 years, Mount Faber Nasi Lemak has the recipe down to a T. Similar to the Chong Pang Nasi Lemak, Mount Faber Nasi Lemak allows you to choose other side dishes to complement your coconut rice. Don't limit yourself to the regular fried chicken or ikan kuning, you can now opt for dishes such as braised eggplant, sayur lodeh or even otah. To make it easier for you, they also offer set meals. Their Set D, for instance, comes with a fried chicken cutlet, sayur lodeh, an egg and ikan bilis.
For nasi lemak connoisseurs, they know that the rice and sambal make or break the dish. And luckily for us, Mount Faber Nasi Lemak has excelled in these two areas. The rice is plump and moist, free from food colouring or artificial flavouring. The sambal strikes a balance between sweet and spicy, the surprising crunchy texture a result of the fried ikan bilis and fried onion.
Website: https://www.facebook.com/Mount-Faber-Nasi-Lemak
Contact Number: +65 9788 9899
Address: 47 Kreta Ayer Road, Singapore 089006
Opening Hours: Mon-Fri 11AM-4.30AM | Sat-Sun 3.30PM-4.30AM
East


5. Bali Nasi Lemak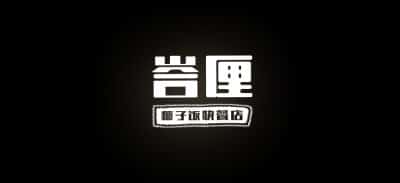 Established in Geylang since 1985, Bali Nasi Lemak knows the ins and outs to what makes a tasty nasi lemak dish. Their honed recipe has garnered features in several food reviews and guides such as Time Magazine, Makansutra and Anthony Bourdain Parts Unknown.
Bringing their own twist into the mix, customers can swap the ikan kuning for their kicap manis chicken wing (chicken wing in sweet soy sauce) and sambal petai. If you wish to have your food delivered, you can opt for their set meals. Their classic Bali Original Set has the standard kuning fish, fried egg and ikan bilis to complement the coconut rice. If you've worked up an appetite, there's the Bali Delight Set that comes with a fried chicken wing, fried sotong ball, sambal petai and ikan bilis. However, these Bali Set meals are only exclusive for delivery orders but you may recreate it at their eatery.
Website: http://ilovebali.sg
Contact Number: +65 6841 4102
Address: 2 Lor 15 Geylang, Singapore 388596
Opening Hours: Mon-Sat 5.30PM-4AM | Closed on Sun
6. Lawa Bintang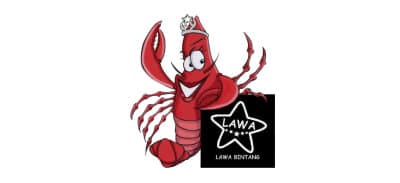 The traditional nasi lemak dish started with humble beginnings and has since welcomed the different variations that have been concocted in the last century. At Lawa Bintang, this variation comes the unconventional side dishes. Instead of the usual fried chicken drumstick or the ikan kuning, you can order a whole grilled squid, barramundi or even a lobster to complement your coconut rice.
As you might've guessed, their Lobster Nasi Lemak is the fan favourite. Although slightly pricey, this $22 item comes with a fresh lobster that is coated with grounded herbs and cheese. For every Nasi Lemak dish, they use basmati rice that adds to the already fragrant aroma. However, a word of caution, they are also well known for their long queue. Expect to wait for a while before you can place an order. To avoid the long line, you may want to head down during the weekdays when it's not as crowded. That said, these long queues are a testament to how delectable their foods are.
Website: https://www.facebook.com/LawaBintang
Contact Number: +65 6909 2275
Address: 9008 Tampines Street 93, Singapore 528843
Opening Hours: Tues 9AM-5PM | Wed-Sun 9AM-2PM | Closed on Monday
West


7. Boon Lay Power Nasi Lemak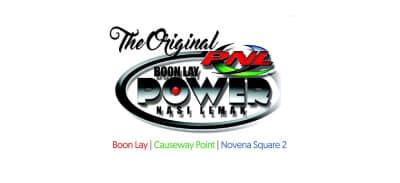 If you're a nasi lemak connoisseur, Boon Lay Power Nasi Lemak should not be unfamiliar to you. Having been in the market for a while now, this famous stall has amassed a following with its delectable nasi lemak plate. Their standard set is priced at $4.50 and the Combo Set is available at $7.50 if you wish for something more filling. Their sweet sambal will surprise you with a spicy aftertaste, which complements the rest of the dish oh so well.
Even though nasi lemak is originally a breakfast meal, nowadays, it doesn't matter when you eat it. After all, once the craving hits, the time hardly matters. Luckily for you, Boon Lay Power Nasi Lemak is open even when the sun has yet to rise! Furthermore, they're spoiling us even more now that they have a delivery service. However, do take note that their delivery hours are from 8AM to 7PM.
Website: https://powernasilemak.oddle.me/en_SG
Contact Number: +65 6266 4466
Address: Boon Lay Place Market and Food Centre, 221 Boon Lay, #01-106, Singapore, 641221
Opening Hours: Mon-Sun 12AM-3AM | 12PM-11.45PM
8. Fong Seng Nasi Lemak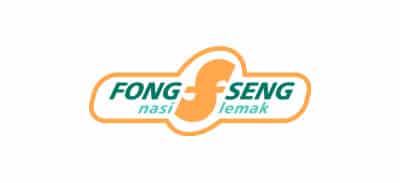 Fong Seng Nasi Lemak is a safe haven for university students and night owls alike. The eatery maintains relatively affordable prices to better accommodate the students that seek
food in the wee hours of the morning. Fong Seng Nasi Lemak boasts an extensive array of side dishes to choose from, should you desire to customise your nasi lemak. Opt for their luncheon meat, hash browns and teriyaki saba fish to replace the standard chicken wing and ikan kuning.
Their house-made sambal is also exquisite and it complements the coconut- flavoured rice and balances out the savoury taste of the ikan kuning. Despite having long hours, this eatery ensures that their food remains mostly fresh and crispy. If you crave for a Nasi Lemak that is good value for money and in the wee hours at that, Fong Seng Nasi Lemak is the place to be.
Website: https://www.fongsengnasilemak.com
Contact Number: +65 6774 1429
Address: 22 Clementi Road, Singapore 129757
Opening Hours: Mon-Sun 6AM-4AM