The convenience in having a car makes it undeniably attractive. Being able to save a few minutes travelling to and fro overrides the costs of the car purchase, the pricey COE certificate, biweekly gas top-ups and road tax. After all, time is money and don't we all love a boost in comfort?
However, what if we tell you that the above is only the minimal cost you can incur? In the worst-case scenario, if you were in a car accident, your payout will jump a significant amount. Sure, you can grab a loan or several and pay those off with a debt consolidation loan, but that is only a one-time payment. In the assumption that you have a few accidents as a car owner, you can't possibly depend on short term solutions.
This is the reason why car insurance is a necessary and unavoidable element for car owners as you pay a small monthly fee in exchange for safety. It'd be best to protect you and your car should any unfavourable circumstances were to happen. We've gathered a list of 5 affordable yet quality car insurance companies to help you with that.
Note: This list is in no particular order.
1. SGP Car Insurance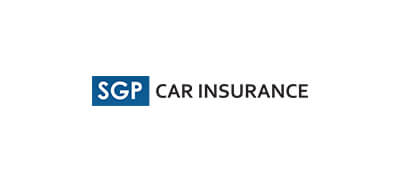 SGP Car Insurance is a Singapore-based car insurance portal that makes choosing and purchasing car insurance fast and hassle-free.
Getting a cheaper car insurance now is simpler and easier with SGP Car Insurance. All you need to do is WhatsApp or SMS them for a quotation and they will get back to you quickly.
SGP Car Insurance works with Singapore's leading car insurance providers and agencies to help secure the best deal for you and your vehicle. It doesn't matter whether you are driving a classic car, coupe, convertible, luxury car, performance car, SUV, MPV, Crossover, hatchback or a saloon. You can be assured that they will always be able to get the most competitive rates for your vehicle.
Did you know that getting quotes from just one insurer will not get you the best rates? The only way to achieve it is through getting quotations from several insurers. At the same time, car Insurance rates are always changing. The best rate you received a year ago might not be the best rate today.
SGP Car Insurance packs more than 12 years of experience. And that means you trust in their professionalism.
Website: https://www.sgpcarinsurance.com
Contact Number: +65 6281 0777 / +65 9017 7799
Address: Blk 1 Thomson Road, #04-344F, Singapore 300001
2. Kwiksure Singapore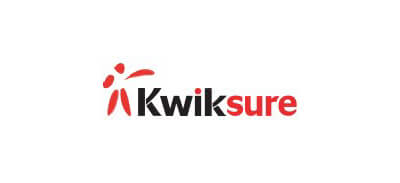 First established in Hong Kong, Kwiksure opened its Singapore branch in 2006. With close to two decades worth of experience in the insurance market, the company is acknowledged as one of the leading Asian insurance companies. They not only offer motor insurance, but home insurance and travel insurance are also part of their repertoire. As a registered insurance broker with the Monetary Authority of Singapore, Kwiksure has also provided information on car insurance jargon and the know-hows when submitting a claim on their website.
At Kwiksure, they offer a comprehensive list of motor insurance policies from six leading insurers that they have long-term relationships with. Motorists will be introduced to insurance plans with comprehensive cover; third party only plans; and third-party, fire, and theft cover. Providing you with the best insurance plans at an affordable price, Kwiksure looks forward to presenting you the ideal insurance solution.
Website: https://kwiksure.sg
Contact Number: +65 6713 5880
Address: China Square Central, Cross Street, #14-05 18, Singapore 048423
3. FWD Singapore Pte Ltd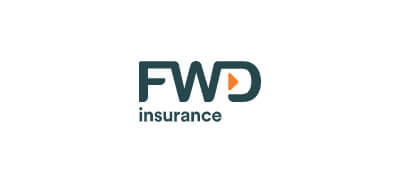 FWD started operations back in April 2016 and has provided Singaporean benefits to their corporate and individual clients. They offer an extensive range of plans including direct-term life, travel, car and maid insurance.
At FWD, their comprehensive car insurance covers vehicle repairs, medical, third party damages and roadside assistance. Not only will this plan be tailored to meet your budget, but you will also be rewarded for your safe driving! So long as your current No Claim Discount is at 50%, you can keep it if you engage FWD
They also have a third party; and third party, fire and theft insurance plans. These two plans protect you against claims from another party, but only the latter will cover your car should it be damaged by fire or stolen.
You can customise any of these plans to meet both your evolving needs and financial circumstances. Hurry and get a quotation from them today!
Website: https://www.fwd.com.sg/car-insurance
Contact Number: +65 6820 8888
Address: Suntec Tower Four, 6 Temasek Boulevard, #18-01, Singapore 038986
4. AIG Asia Pacific Insurance Pte Ltd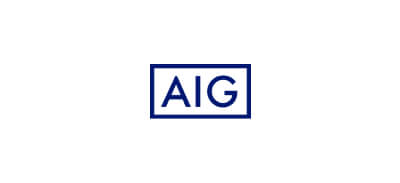 As one of the largest General Insurance companies in Singapore, AIG Asia Pacific Insurance Pte Ltd strives to offer innovative solutions and help clients avoid any potential pitfalls since 1953. The company is supported by a vast network comprising agents, brokers and schemes to suit your every insurance need.
AIG has two car insurance plans that you can choose from: The AutoPlan and AutoPlus. Both insurance plans will cover car accidents and repairs; personal accident, medical and liability; along with other benefits. Of course, the AutoPlus plan offers more in terms of service. For instance, you are eligible for a waiver of excess up to S$1000 if your current No Claim Discount is at 50%, and half if it's less. This is not applicable to the AutoPlan insurance plan. Trust in their 67 years worth of experience and get a quotation from them today!
Website: https://www.aig.sg/personal/car-insurance
Contact Number: +65 6419 1800
Address: 78 Shenton Way, #07-16, Singapore 079120
5. My Car Consultant Pte Ltd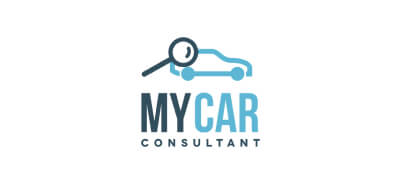 My Car Consultant is a one-stop professional workshop that caters to your vehicle needs with their wide range of quality services. These services include but are not limited to vehicle maintenance and repair, car insurance and renewal of COE loans. Their expert mechanics and consultants will be transparent with you, ensuring that you get optimal results.
At My Car Consultant, they will make a thorough comparison of the insurance quotes available in the market. They will take into consideration your budget and requirements and recommend the best insurance you need for your car. If you own a business and have a fleet of vehicles under your company's name, My Car Consultant can help you find the best insurance policies for you! Make your life easier by engaging My Car Consultant who can streamline the entire process just for you.
Website: https://www.mycar.sg/insurance-renewal
Contact Number: +65 9888 8885
Address: Paya Ubi Industrial Park, 53 Ubi Avenue 1, #01-33/#02-33, Singapore S408934
6. AXA Singapore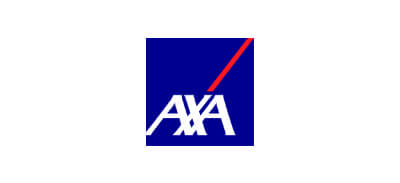 AXA is an insurance company that has managed to make a name for itself. Today, AXA has helped a whopping total of 105 million clients find insurance solutions with their services. With their comprehensive list of insurance plans, they strive to protect not only your wellbeing but also your properties and
assets. Guided with strong moral principles, they have your best interest in heart and serve to meet your needs.
By purchasing their car insurance, you will have comprehensive; third party; third party, fire and theft coverage for your vehicle. This also includes being able to repair your car at either the AXA Premium Workshops or any workshops of your choice. You can opt for any of their seven different car insurance plans under SmartDrive and further tailor your policy should you deem it necessary. They also provide value packs, a combination of add- ons, if you want extra benefits.
Website: https://www.axa.com.sg/car-insurance
Contact Number: 1800 880 4888
Address: AXA Tower, 8 Shenton Way, #01-21/22, Singapore 068811