Many licensed moneylenders in Singapore offer a wide variety of easy cash loans that can help you reach your goals. There are other loans, for example, a property bridging loan that can help individuals purchase a new flat. With many different loans catered and dedicated to different individuals, finding the right tailor-made loan for you can be difficult unless you know why you require a loan in the first place.
If you are seeking funds to study abroad or starting a new business establishment, then tailor-made personal loans are just for you. However, the most important lesson to learn is to keep your financial future stable. To do that, you should make the right financial choice.
With a wide range of licensed moneylenders in Singapore offering competitive interest rates and deals, you too can find ways to obtain a low interest rate for your tailor-made personal loan. Here are 5 ways to obtain a tailor-made personal loan with a low interest rate and secure your future financially.
1. Create a financial plan early
Creating a financial plan early not only saves you trouble and hassle in the future, but it can take into account your partner's and your loved one's concerns. A financial plan also ensures that you understand your limits, what you can and cannot do with your financial strain, and keep your loan tenure in mind.
Having a financial plan can essentially help you move forward when it comes to loan repayment and security that you would not otherwise have. The plan should also take into account any outstanding debt you have not cleared. If so, then a consolidation loan can help to lower your repayment fee to a single licensed moneylender.
2. Calculate all of your intended expenses
It is imperative that you have understood all of the expenses you are going to spend when it comes to your tailor-made personal loan. For example, if you have decided to study overseas or take an emergency loan for a short period, the total costs should be calculated to an estimate.
This way, you will not only have an idea of how much you are spending but have an estimate on how much you need for the entire loan tenure. Taking this total cost figure to a licensed moneylender ensures that you understand your financial limits and will not take a loan that is over your expenses.
3. Begin your online search
The Internet is your best companion when it comes to seeking the right licensed moneylender for your tailor-made personal loans. With the Ministry of Law's Registry of Moneylenders, you can look at the list and compare all personal loan interest rates and pick from the lowest.
If you feel that you are looking at too many licensed moneylenders and can't pick one, then creating a list of five to ten lenders to go through and this can significantly help you to get a reliable Licensed moneylender. This gives you more options and the ability to pick from those that are affordable and reliable.
4. Spend time on research as well
If you have a family member, a loved one or a friend that has recently borrowed from a licensed moneylender, you can always ask them for valuable information. They might have much more experience on the topic of moneylending, and can even help you with finding the right licensed moneylender.
In addition, other essential tools you should take a look at are online reviews and testimonials by previous clients and customers. This gives you a better idea of who is credible, who isn't, making for an invaluable source of lender information.
5. Speak to a variety of licensed moneylenders
Now that you have your plan, your total cost and your list, you can begin to speak to a few licensed moneylenders that you deem credible and affordable. Before you make the pick, it is also best to take into account their service and flexibility towards interest rates. For example, a licensed moneylender might have a tailor-made loan available for you that matches your income and credit score, as well as the possibility of repaying the loan.
By researching keenly, you will not only find the best loan for your needs but understand your financial limits a lot better.
To ensure that you are able to find the best low-interest rate tailor-made loan, we've put together a list of the top licensed moneylenders and financial banks that you can seek in Singapore today. They offer a range of loans that are catered to your specific financial circumstance.
1. Capital Funds Investment Pte Ltd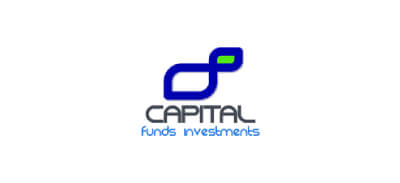 As your financial friend in need, Capital Funds Investments Pte Ltd is here to ensure that you have enough cash and credit to pull you through a difficult month. As one of Singapore's premier licensed moneylender, they offer clients and customers a wide variety of quick cash loans to tide them through an unforeseen circumstance.
Capital Funds Investments Pte Ltd offer one of the best and lowest interest rates among all licensed moneylenders in Singapore. If you are a new customer, you will be able to enjoy a free interest period of up to 7-days. In addition, if you are able to obtain a loan with a lower interest rate from another moneylender, Capital Funds Investments Pte Ltd will either match or lower their interest rate once you show them the loan contract. Customers are able to receive up to 36 months of monthly instalments, ensuring a custom-tailored loan for your needs and lifestyle.
Website: https://www.loancfi.com.sg
Contact Number: +65 6281 7736
Address: Hola Centre, 65 Ubi Crescent, #06-07, Singapore 408559
Operating Hours: Mon-Fri 12PM-8PM | Sat 11AM-3PM | Closed on Sun
2. Orange Credit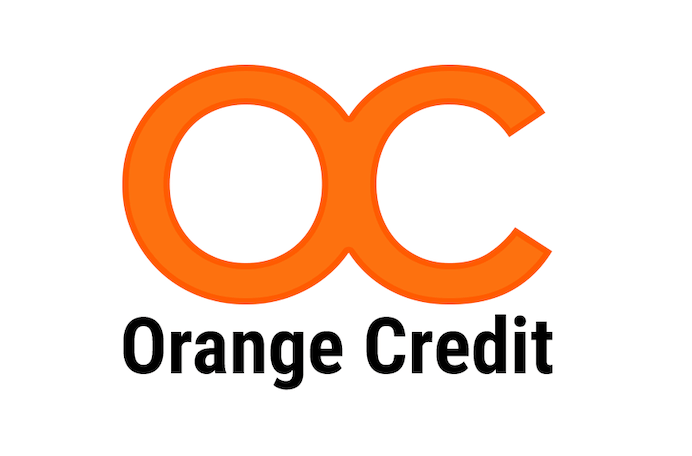 As one of Singapore's most trusted licensed moneylenders, Orange Credit has reliably helped many customers and clients through their financial worries. They are saviours of unforeseen financial emergencies, offering legal and fast cash loan approval so that you don't lose your way of life and all that is important.
Orange Credit ensures that all of their clients are able to go through a trouble and hassle-free loan process with a quick loan approval. They place a strong focus towards offering the best financial solutions for their customer's financial difficulties. Clients and customers need not worry about any hidden cost or acceptance fees as Orange Credit seeks to establish transparency when you opt for their variety of loans. Easy, quick, and flexible, Orange Credit's repayment cash loans offer customers and clients the best financial solution to aid you through this difficult period.
Website: https://orangecredit.com.sg
Contact Number: +65 6748 2320
Address: City Plaza, 810 Geylang Road #01-91, Singapore 409286
Operating Hours: Mon-Fri 11AM-8PM | Sat 11AM-3PM | Closed on Sun
3. Aero Credit Pte Ltd
Licensed by Singapore's registry of moneylenders, Aero Credit Pte Ltd provides a wide range of loan services at fair rates alongside maximum transparency so that you are able to enjoy the best loan experience possible. Reputable, capable, and one of the most trusted licensed moneylenders in Singapore, Aero Credit Pte Ltd is ready to aid you in your financial needs.
Aero Credit Pte Ltd ensures that their business and brand of being one of the most capable and reputable licensed moneylenders continues. Not only are they able to provide the best and highest levels of flexibility and courtesy, Aero Credit Pte Ltd is also ready to address your concerns in a considerate and professional manner. They work with dedication to bring you convenience, efficiency and flexible financial services that you can depend on. No matter what loans you seek, Aero Credit Pte Ltd is certain that they have the financial solutions required to relive your financial burdens.
Website: https://www.aerocredit.com.sg
Contact Number: +65 6256 6319
Address: City Plaza, 810, #02-15 Geylang Road, Singapore 409286
Operating Hours: Mon-Fri 11AM-8PM | Sat 11AM-3PM | Closed on Sun
4. OCBC Bank
One of Singapore's longest and most established financial banks, OCBC Bank was first formed in 1932. Today, OCBC Bank is now the second-largest financial services group in the whole of Southeast Asia and is rated as one of the world's most reputable banks. They offer one of the lowest interest rates for loans amongst all financial banks in Singapore.
OCBC Bank offers a wide and diverse range of loans, from home loans and car loans to student loans and personal loans, all of which are dedicated to helping you stay afloat during this difficult period. OCBC Bank also offers payment deferment for specific loans, with a special financial relief programme for credit customers that are unsecured. Their range of flexible repayment schemes also provide you with the cash that you seek should you need it most. Contact OCBC Bank today and let them assist you in the best way possible.
Website: https://www.ocbc.com/personal-banking/loans
Contact Number: +65 6363 3333
Address: OCBC Centre, 65 Chulia Street, #01-00, Singapore 049513
Operating Hours: Mon-Fri 9AM-4.30PM | Sat 9AM-11.30AM | Closed on Sun
5. HSBC
Offering a comprehensive variety of financial and banking services, HSBC Bank is able to provide financial aid to clients, customers, firms, enterprises and businesses. Since their inception in 1865, HSBC Bank has become one of the world's leaders in banking and finance. With zero processing fees and a low annual interest rate, HSBC Bank is ready to help you through these tough financial times.
From payment cashback to low interest rates, HSBC Bank offers a range of loans, from personal loans to debt consolidation loans, to helping customers achieve financial stability in a difficult period. Their personal loan, for example, awards customers with a loan amount of up to 8 times their monthly income. This includes a 1 minute approval in-principle, allowing customers to fill up their applications and submit to them in a short period. Reliable, dedicated, and ready to assist your financial needs, HSBC Bank is here to bring back the good times and help you through these tough times.
Website: https://www.hsbc.com.sg
Contact Number: +65 6658 5955
Address: Parkway Parade, 80 Marine Parade Road, #01-92, Singapore 449269
Operating Hours: Mon-Fri 9.30AM-3.30PM | Sat 9.30AM-12PM | Closed on Sun