As someone with multiple unsecured debts to pay off to a moneylender or bank, in addition to countless overdue payments on a credit card—it can be tough to keep up. There are simply too many due dates and payments you need to keep track of—and the near-constant reminders of your outstanding balance only serve to add on to the stress. Yet, in spite of your troubling situation, you can't afford to fall behind and allow your debt to snowball even further.
In this situation, you might need a debt consolidation loan to help you escape this endless cycle of debt and get back on the right track to better finances. But what exactly is a debt consolidation loan?
What it is

A debt consolidation loan/plan (DCP) is a repayment scheme that allows you to consolidate all your outstanding unsecured debt into one big loan with a single lender, which you can then repay in monthly instalments.
Essentially, what happens is that the lender that is issued with your DCP pays off all your outstanding debts, and closes all your unsecured accounts so you can focus on just one monthly repayment—at a lower interest rate.
Just like with other loans, the longer the term of your DCP, the smaller the amount of monthly payment. However, keep in mind that this will translate to a higher interest. Make sure to select a loan tenure that's manageable and within limits.
Where to get one
DCPs are currently offered by 14 financial institutions within the country. Various money lending companies also offer this service, so look it up online and browse around for the best rates as well as terms and conditions that will be favourable for your financial situation.
Who's eligible?
To get your DCP loan approved, there is a certain eligibility criterion to be met. Firstly, one has to be either Singaporean or  PR. Secondly, you have to be a salaried employee earning an annual income between $30,000 to $120,000 with your net personal assets not exceeding a value of $2 million. Thirdly, you need to be shouldering an interest-bearing unsecured debt on all your credit cards as well as unsecured credit facilities with financial institutions exceeding 12 times of your monthly income. Once you meet these criteria, your loan will be approved quickly and dispersed to you shortly.
Additional things to note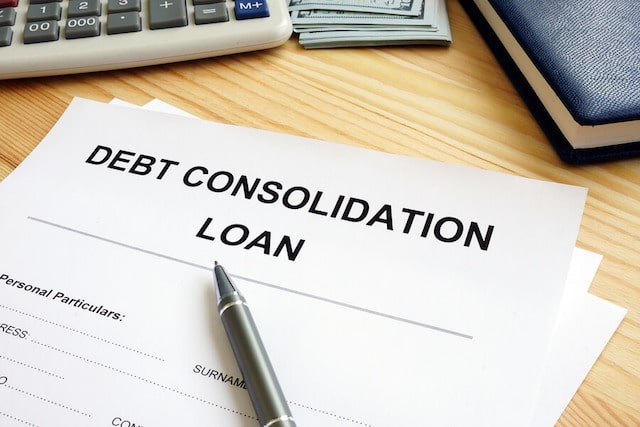 DCPs only apply for unsecured credit, referring to things like a personal line of credit, credit cards and personal loans. Secured loans for cars, property, education, renovation or business use cannot be consolidated via DCP.
What you should be aware of is even when applying for a DCP, is to avoid using your existing unsecured credit facilities. This is because this additional amount will end up unconsolidated if you do so.
Do take some time to do a bit of research and calculate how much you will end up owing the lender—and how much you will have to pay each month. DCPs can be a great help for those who have accumulated a fair amount of substantial high-interest debts to pay back or are having difficulty paying your stipulated monthly repayment.