As someone with multiple unsecured debts to pay off to a moneylender or bank, in addition to countless overdue payments on a credit card—it can be tough to keep up. There are simply too many due dates and payments you need to keep track of—and the near-constant reminders of your outstanding balance only serve to add on to the stress. Yet, in spite of your troubling situation, you can't afford to fall behind and allow your debt to snowball even further.
In this situation, you might need a debt consolidation loan to help you escape this endless cycle of debt and get back on the right track to better finances. But what exactly is a debt consolidation loan?
What it is

A debt consolidation loan/plan (DCP) is a repayment scheme that allows you to consolidate all your outstanding unsecured debt into one big loan with a single lender, which you can then repay in monthly instalments.
Essentially, what happens is that the lender that is issued with your DCP pays off all your outstanding debts, and closes all your unsecured accounts so you can focus on just one monthly repayment—at a lower interest rate.
Just like with other loans, the longer the term of your DCP, the smaller the amount of monthly payment. However, keep in mind that this will translate to a higher interest. Make sure to select a loan tenure that's manageable and within limits.
Where to get one
DCPs are currently offered by 14 financial institutions within the country. Various money lending companies also offer this service, so look it up online and browse around for the best rates as well as terms and conditions that will be favourable for your financial situation.
Who's eligible?
To get your DCP loan approved, there is a certain eligibility criterion to be met. Firstly, one has to be either Singaporean or  PR. Secondly, you have to be a salaried employee earning an annual income between $30,000 to $120,000 with your net personal assets not exceeding a value of $2 million. Thirdly, you need to be shouldering an interest-bearing unsecured debt on all your credit cards as well as unsecured credit facilities with financial institutions exceeding 12 times of your monthly income. Once you meet these criteria, your loan will be approved quickly and dispersed to you shortly.
Additional things to note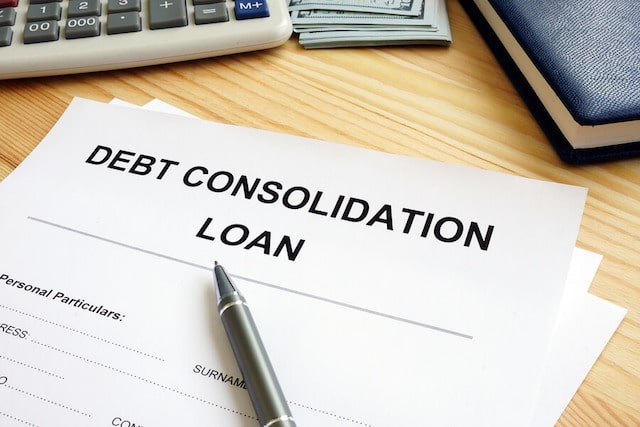 DCPs only apply for unsecured credit, referring to things like a personal line of credit, credit cards and personal loans. Secured loans for cars, property, education, renovation or business use cannot be consolidated via DCP.
What you should be aware of is even when applying for a DCP, is to avoid using your existing unsecured credit facilities. This is because this additional amount will end up unconsolidated if you do so.
Do take some time to do a bit of research and calculate how much you will end up owing the lender—and how much you will have to pay each month. DCPs can be a great help for those who have accumulated a fair amount of substantial high-interest debts to pay back or are having difficulty paying your stipulated monthly repayment.
To help alleviate your financial situation, here are the approved debt consolidation loan companies to help you with your financial situation today.
1. Orange Credit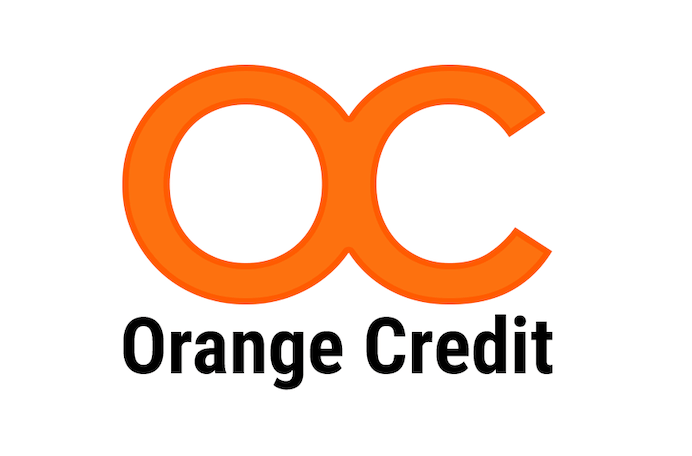 Orange Credit has been one of Singapore's most trusted licensed moneylenders, ensuring that all of their clients are offered easy cash loans to suit their financial needs. To do so, Orange Credit seeks to understand your financial plight and aid you by preserving your way of life and allowing you to keep all that is important.
Orange Credit's debt consolidation loan not only helps you to remove financial stress that comes along with debt but gives you the freedom of the endless debt repayment cycle. With a single fixed tenure, Orange Credit prevents the spiralling of an unmanageable situation and adds a fixed date on when your debts will disappear. Less paperwork, increased convenience and lower interest rates makes Orange Credit one of the best licensed moneylenders should you ever find yourself in an unforeseen financial emergency. Speak to Orange Credit today and give yourself peace of mind on the road to a debt-free financial future.
Website: https://orangecredit.com.sg/loan/consolidation-loan
Contact Number: +65 6748 2320
Address: City Plaza, 810 Geylang Road, #01-91, Singapore 409286
Operating Hours: Mon-Fri 11AM-8PM | Sat 11AM-3PM | Closed on Sun
2. Capital Funds Investment Pte Ltd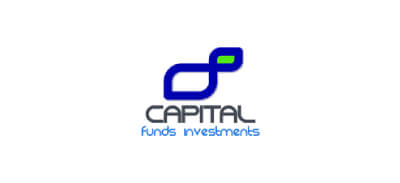 Regulated and authorised by the Ministry of Law, Capital Funds Investment Pte Ltd is one of Singapore's proven licensed moneylender that ensures stability and safety with your financial needs. They can help you through a difficult month, an unfortunate accident, or even give you a boost to help you achieve your life goals.
Capital Funds Investment Pte Ltd offers a wide variety of loans and services, from fast cash loan and payday loan to foreigner loan and debt consolidation loan. At Capital Funds Investment Pte Ltd, they have a simplified process for their debt consolidation loan. With the right documentation, you can receive quick loan approval and a better financial future with Capital Funds Investment Pte Ltd's low interest rate. They also offer easy tracking of your consolidated loan, tailor-made monthly payments, and the ability to take control of your debt. Choose Capital Funds Investment Pte Ltd and let them help you turn your financial future debt-free.
Website: https://www.loancfi.com.sg/debt-consolidation-loan-singapore
Contact Number: +65 6281 7736
Address: Hola Centre, 65 Ubi Crescent, #06-07, Singapore 408559
Operating Hours: Mon-Fri 12PM-8PM | Sat 11AM-3PM | Closed on Sun
3. Aero Credit Pte Ltd
When it comes to reliable and licensed moneylenders, Aero Credit Pte Ltd is one of the most trustworthy in Singapore. They offer a wide variety of tailor-made loans such as property bridging loan and instant payday loans, attached with fair rates, a simple loan application, as well as no hidden fees for loans. With 24/7 support, Aero Credit Pte Ltd ensures you will receive the best loan experience when you choose them.
Aero Credit Pte Ltd's consolidation loan plan gives you the opportunity to manage your existing loans better. Aero Credit Pte Ltd understands how difficult it can be to service loans from different banks and licensed moneylenders, and they seek to make it easier and simpler for you. A single debt consolidation loan ensures you will close all outstanding debts and dues, providing financial relief rather than juggling different tenures, rates, and locations. Let Aero Credit Pte Ltd assist you with all of your financial needs.
Website: https://www.aerocredit.com.sg/services/consolidation-loan
Contact Number: +65 6256 6319
Address: City Plaza, 810, Geylang Road, #02-15, Singapore 409286
Operating Hours: Mon-Fri 11AM-8PM | Sat 11AM-3PM | Closed on Sun
4. TCC Credit Co-operative Limited
Family-oriented, TCC Credit Co-operative Limited provides their members with a safe way of accessing their financial savings and offer a wide variety of loans at affordable interest rates. Their top priority is to serve the well-being of their members and their families through loans and savings. Flexible, friendly and caring, TCC Credit Co-operative Limited's vision is to provide their members with quality and valuable financial services that they can depend on.
TCC Credit Co-operative Limited's debt consolidation loan offers financial assistance to balance any outstanding debts. By avoiding high interest rate loans from multiple different licensed moneylenders or banks, TCC Credit Co-operative Limited's debt consolidation loan makes loan repayment easier for members and individuals. As a not-for-profit financial institution, TCC Credit Co-operative Limited aims to restore the financial lives of every member with alternative financial assistance. With easy access loans at affordable rates, TCC Credit Co-operative Limited is here to help you rebuild your financial future.
Website: https://www.tcc.org.sg/consolidation-loan
Contact Number: +65 6319 3700
Address: 95 Killiney Road, Singapore 239537
Operating Hours: Mon-Fri 8.45AM-6PM | Sat 9AM-1PM | Closed on Sun & PH
5. Hong Leong Bank
Hong Leong Bank is a regional financial services firm that is located in Malaysia. Serving countries in Asia and Southeast Asia, such as Cambodia, Vietnam, China, and Singapore, Hong Leong Bank emphasises the development of financial opportunities as well as tech-focused capabilities. Their comprehensive range of financial services, from retail to business and customer-related, are dedicated to aiding your personal and corporate needs.
Hong Leong Bank's debt consolidation loan offers you great control over your finances and your debt. With low interest rates and a loan tenure of up to 10 years, Hong Leong Bank can substantially reduce your total monthly payments and clear off all remaining debt into one consolidated loan. The convenience of only making monthly repayments to Hong Leong Bank also awards you with survival credit that is up to 1 time your monthly income. Speak to Hong Leong Bank today and get one step closer towards financial freedom.
Website: https://www.hlbank.com.sg/en/personal-banking/loans/personal-loan/debt-consolidation-plan.html
Contact Number: +65 6818 0503
Address: Guoco Tower, 7 Wallich Street, #B1-25 and B1-26, Singapore 078884
Operating Hours: Mon-Fri 9AM-4PM | Closed on Sat, Sun & PH