Trying to get by in Singapore can be pretty tough. Just finding a job and managing your bills alone is hardly enough. You also have to save up for major life events like marriage or having a child, and also set aside a fund in the event of an unexpected emergency.
What happens then, when you find yourself strapped for cash and in a bind—without sufficient financial liquidity or savings? Well, most people would turn to a bank for help; but if you're faced with restrictions due to income or credit history, this may not be a viable option for you. What then? That's where a licensed moneylender can step in to help you with cashflow.
But before taking out a loan and even after taking out one, here are some crucial things to note:
Determine your ability to pay back the loan
Ask yourself if you are capable of abiding by the contractual terms of the loan you're applying for. Once you've affixed your signature to the contract, there's no turning back—you'll be legally obliged to fulfil the moneylending agreement based on the stipulated terms and conditions. This includes the repayment of the principal loan amount, any interest charged in addition to other costs—in its entirety.
Thus, it's advisable to take into account factors such as your income and financial obligations when taking out a loan. It is advisable to borrow within your means.
Shop around
In Singapore, the licensed money lender interest rate differs from business to business. Much like what you do before purchasing any type of product or service, it's essential to shop around for a company that is willing to give you the best rates and conditions. If you're curious about how best to compare loans in Singapore, simply go online and search for a loan calculator to compare the rates offered by various financial institutions.
Don't trust in the ads blindly
It's called advertising for good reason. Take what is displayed with a grain of salt and look out for the fine print. Don't blindly trust in advertisements from moneylenders that offer terms and conditions that seem too good to be true—it's likely that they are! Make sure to seek clarification about the specific terms of the loan contract before you decide to take out a loan.
Don't renew your loan if you're in default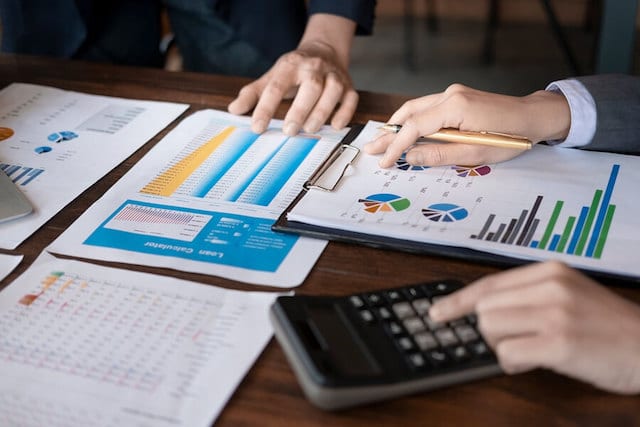 Due to the cap imposed upon the interest and late interest fees which can be charged by moneylenders, borrowers in default are sometimes pressured to renew their loans. This effectively means that you may end up paying 10% of administrative fees and 4% interest—totalling up to around 14% interest each month.
Once you renew your loan, you'll actually be forking out 6% more a month than what should be due.
Interest rates
Knowing how to compare loans isn't the only thing you need to be aware of. You need to know how the interest works as well. Did you know that every licensed money lender's interest rate for the borrowed amount and late interest is a maximum of 4% per month?
Interest charged for the loan should be calculated based on the monthly outstanding balance of the principal remaining after the deduction of the payments made. Late interest, however, is computed based on only the overdue amount.
Additional fees incurred
Licensed moneylending businesses are allowed by law to impose other fees which include loan approval and upfront administrative fees, late payment penalties and even the legal costs incurred by the moneylender to recover the loan.
However, you can rest assured that the total charges for any personal loan inclusive of all additional fees will never exceed an amount equivalent to your borrowed amount.