Regardless of how financially prudent one is, there will inevitably be a time when life throws you a curveball and you find yourself in need of urgent cash to pay for unexpected expenses. In such a situation where the financial emergency could range from costly medical treatment to making a down payment for a wedding or even paying for a child's education—taking out a personal loan in Singapore might be just the right solution.
But what exactly is a personal loan? In a nutshell, it's a small, unsecured loan that allows one to borrow an amount of money without the need to pledge collateral (e.g. your house or car). In return, it imposes higher interest rates since both banks and moneylenders won't be able to seize your assets or property if you end up defaulting on payment.
If you're planning to apply for an urgent loan in Singapore, here are the things you should be aware of beforehand:
Types of personal loans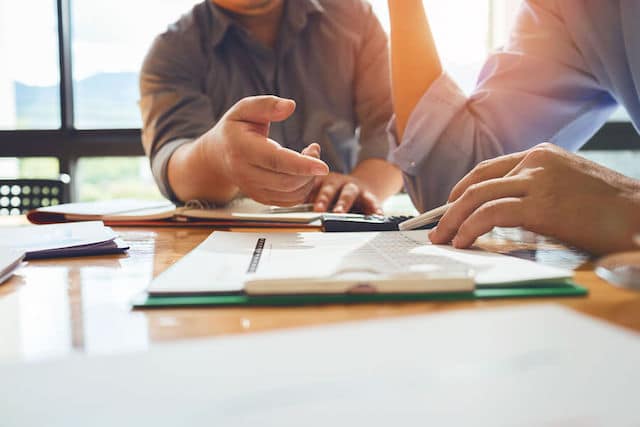 Term/Installment loan: In the case of personal term loans, borrowers are given a lump sum upfront that is meant to be paid back in monthly installments (inclusive of interest) over time. With a fixed monthly installment loan in Singapore, the loan tenure can be anywhere from one to seven years, depending on how soon you can afford to make the repayment.
Line of credit: Otherwise known as a revolving loan, a personal line of credit provides one with a pre-approved amount of cash to withdraw from when you need it. Borrowers only need to pay interest on the amount and duration they have borrowed. Though there is no fixed repayment period for this type of loan, keep in mind that the interest rates are high—so opt for a line of credit only if you're sure that you can pay it back quickly.
Balance transfer: A balance transfer loan allows a borrower to transfer all of his/her outstanding loans with different financial institutions into one place for better management and a lower interest rate. Certain lenders might give a grace period of no more than a year for which no interest is charged. It's most often used as a method to consolidate debt.
Are you eligible?
Now that you've determined the type of personal loan that is most helpful for your situation, it's time to check if you qualify:
Age: 21-65 years old
Annual Salary: $30,000 per annum for Singaporean citizens and PRs ($40,000-$50,000 per annum for foreigners)
Employed or has some source of steady income
Other factors that determine whether or not you may receive the loan includes your credit score as well as TDSR (Total Debt Servicing Ratio)
Necessary documents
If you are eligible to take out a personal loan—whether it's a line of credit, balance transfer or monthly loan—here are the documents you will be required to show:
Singapore Identification Card / Employment Pass & Passport
Documents that include your residential address that show proof of residence (e.g. utility bills with your name and address stated)
Latest 12 months' CPF contribution history statement / Salary crediting into the borrower's account to prove that you have an income source and ability to pay up / Latest Income Tax Notice of Assessment / Latest Computerised Payslip
Do make sure to go to a credible bank or licensed moneylender in taking out a personal loan. When choosing a moneylender to approach, look out for reputable ones with a good track record like Orange Credit and Capital Funds Investments.