After several long years of living in a small flat, you've worked hard and finally made enough to move to a bigger, better property. There's just one problem—the sales proceeds from your old house have yet to come in. Regardless, time is counting down to making the down payment for your dream home and you don't have sufficient funds on hand yet. To make matters worse, your application for a loan from the bank is still going to take some time to be approved.
What now? Luckily for you, a property bridging loan can be the right choice in solving your problem. Here's what you need to know.
What is a property bridging loan?
Just as the name implies, a property bridging loan is a short term loan that 'bridges' the time between the sale of your old house and the purchase of your new one. Specifically designed to temporarily tide you over until you receive the proceeds for the sale of your property, it is meant to be repaid in full within a period of 6 months to a year.
Most bridging loans are able to cover around 15-20% of the price of your new home, with an interest rate of about 5-6% per annum. The generally high-interest rates and fees require caution since it could negatively affect your finances if you don't make repayment on time.
Two types of bridging loans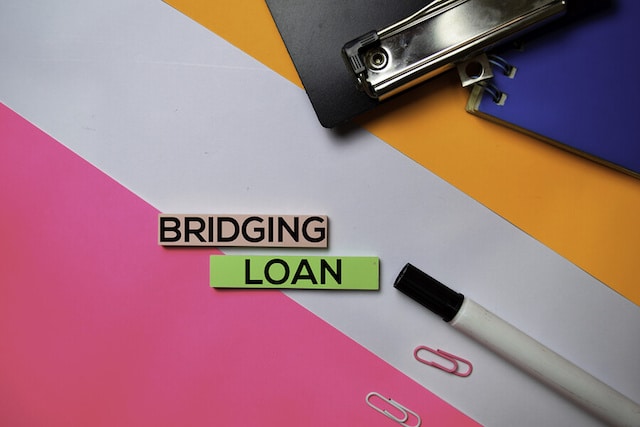 Capitalised interest: With this type of loan, the financial institution finances the cost of your new house in its entirety.  You will only be required to make repayments after the sale of your old abode has gone through. By the end of the loan tenure, you'll have to have to cover both the principal amount as well as the resulting interest accrued over time.
Simultaneous repayment: As the name suggests, this loan expects you to make payments for both the loan for your new apartment in addition to the bridging loan—at the same time. Within a time frame of 12 months, you'll have to sell off your old property and pay back the loan.
Where to get a bridging loan
Applying for a bridging loan in Singapore isn't difficult. Most banks, moneylenders and other such financial institutions offer this service. Do make sure to take out a loan from a certified and legally licensed moneylender such as Orange Credit. Some banks you can consider include DBS, Standard Chartered Bank Singapore, and OCBC.
Questions to ask
What happens if the buyer of your old property backs out suddenly without prior notice?
How much do you end up paying after calculating the interest? Is it worth it, or would you rather wait it out for a little longer?
What are the repayment terms and conditions? What are the penalties if you return the loan late? Are there any extra costs that you may need to know about?