Just the phrase "money lending" alone may conjure up images of loan sharks harassing debtors to pay up—but in reality, these illegal money lenders simply give those in the same line of business a bad rep.
In actual fact, there are plenty of reliable legal money lenders in Singapore. If you're in need of a loan to tide you over an unforeseen financial difficulty, here's how to go about engaging the services of a trustworthy, licensed money lender.
Find a licensed moneylender
The Moneylenders Act refers to the term "moneylender" as someone who—be it as a principal lender or an agent to a moneylending institution, carries or holds himself as engaging in the business of moneylending.
By law, one is allowed to be a moneylender only when authorised with a licence or if they are somehow excluded or exempt from the Moneylenders Act.
The Ministry of Law has compiled a list of moneylender businesses that have been verified and licensed. It's a good place to start your search, especially since those on the list are regulated by the ministry—ensuring that there is a cap on the interest and penalties they are allowed to charge in the scenario where you're late in repayment. These moneylenders are also not allowed to intimidate or harass debtors—so you can be at ease when taking out a loan.
Look out for warning signs
There are certain prohibited practices that are unacceptable. Even if the moneylender is licensed, you may want to think twice about taking out a loan with the company if you notice these warning signs:
Threatens or uses abusive language towards you
Requesting for your SingPass ID/password
Not returning your NRIC or other personal documents like your passport or debit/ATM card after asking for them
Giving you an incomplete or completely blank Note of Contract to sign on
Granting the loan without exercising due diligence (no procedures or documents to fill in) or without passing you your own copy of the contract
Not giving you the principal loan amount in full upfront for some reason or other (at least 90%)
Look out for additional caveats
Beware of additional caveats that can be lodged against your property that may be included in the terms of your loan. In the case where you default on the payment, the moneylender is granted the right to obtain repayment via proceeds from the sale of your property. What this essentially means is that if your property's value is equivalent to or less than your debt, the proceeds will go straight to the moneylender—leaving you with close to or no profit at all.
After your loan has been approved of, do make sure that you take time to thoroughly understand the repayment schedule, interest rate and the fees which will be charged before committing yourself to sign the loan contract.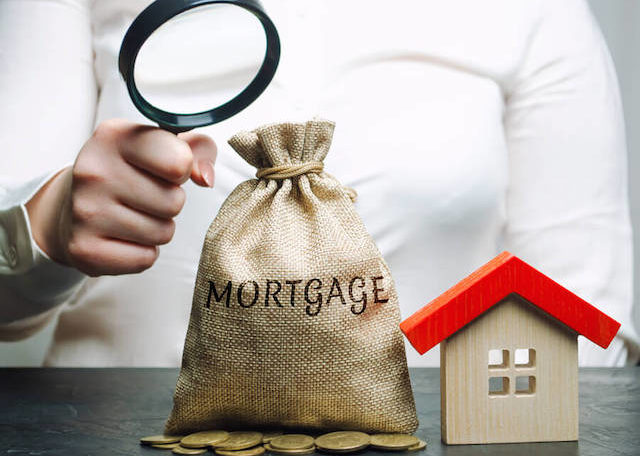 Speak to trusted legal moneylenders
Taking out a loan can be a stressful process. If you would like to be assured that you're in good hands and happen to be living in or nearby to either Geylang or Ubi Crescent—you're in luck. Orange Credit and Capital Funds Investments are both one of Singapore's trusted legal moneylenders—with proven track records for hassle-free loan procedures that are given almost instant approval after assessment.
For those who are hesitant to take out a loan, feel free to go down to either of these reliable money lenders for a no-obligation discussion. The experienced financial advisors there will help you figure out the right solution to your financial troubles.