Just the phrase "money lending" alone may conjure up images of loan sharks harassing debtors to pay up—but in reality, these illegal money lenders simply give those in the same line of business a bad rep.
In actual fact, there are plenty of reliable legal money lenders in Singapore. If you're in need of a loan to tide you over an unforeseen financial difficulty, here's how to go about engaging the services of a trustworthy, licensed money lender.
Find a licensed moneylender
The Moneylenders Act refers to the term "moneylender" as someone who—be it as a principal lender or an agent to a moneylending institution, carries or holds himself as engaging in the business of moneylending.
By law, one is allowed to be a moneylender only when authorised with a licence or if they are somehow excluded or exempt from the Moneylenders Act.
The Ministry of Law has compiled a list of moneylender businesses that have been verified and licensed. It's a good place to start your search, especially since those on the list are regulated by the ministry—ensuring that there is a cap on the interest and penalties they are allowed to charge in the scenario where you're late in repayment. These moneylenders are also not allowed to intimidate or harass debtors—so you can be at ease when taking out a loan.
Look out for warning signs
There are certain prohibited practices that are unacceptable. Even if the moneylender is licensed, you may want to think twice about taking out a loan with the company if you notice these warning signs:
Threatens or uses abusive language towards you
Requesting for your SingPass ID/password
Not returning your NRIC or other personal documents like your passport or debit/ATM card after asking for them
Giving you an incomplete or completely blank Note of Contract to sign on
Granting the loan without exercising due diligence (no procedures or documents to fill in) or without passing you your own copy of the contract
Not giving you the principal loan amount in full upfront for some reason or other (at least 90%)
Look out for additional caveats
Beware of additional caveats that can be lodged against your property that may be included in the terms of your loan. In the case where you default on the payment, the moneylender is granted the right to obtain repayment via proceeds from the sale of your property. What this essentially means is that if your property's value is equivalent to or less than your debt, the proceeds will go straight to the moneylender—leaving you with close to or no profit at all.
After your loan has been approved of, do make sure that you take time to thoroughly understand the repayment schedule, interest rate and the fees which will be charged before committing yourself to sign the loan contract.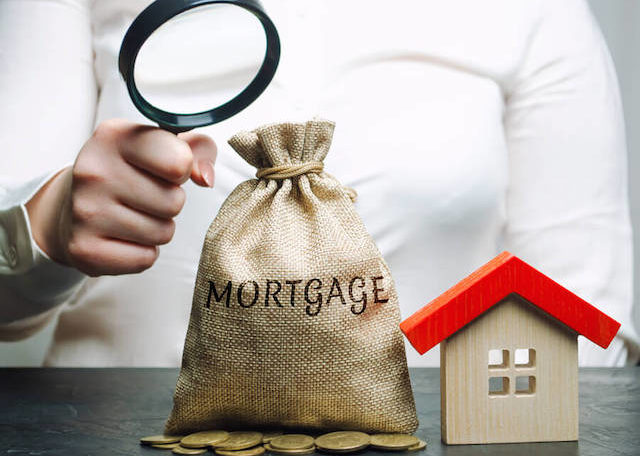 Speak to trusted legal moneylenders
Taking out a loan can be a stressful process. If you would like to be assured that you're in good hands and happen to be living in or nearby to either Geylang or Ubi Crescent—you're in luck. Orange Credit and Capital Funds Investments are both one of Singapore's trusted legal moneylenders—with proven track records for hassle-free loan procedures that are given almost instant approval after assessment.
For those who are hesitant to take out a loan, feel free to go down to either of these reliable money lenders for a no-obligation discussion. The experienced financial advisors there will help you figure out the right solution to your financial troubles.
1. Orange Credit
Located in Geylang, Orange Credit is ready and available to solve all of your financial woes. With cash loans that are suited for a wide range of different purposes, Orange Credit ensures that you will be able to find the right cash loan you require. Whether it is to solve an unforeseen emergency, an accident, or unemployment, Orange Credit is ready to help you retain your way of life and keep what is most important to you.
From consolidation loans, personal loans, payday loans, property bridging loans and more, Orange Credit makes their loan processes simple and easy so that you can acquire a quick cash loan with minimal financial downtime. They are prepared to aid you in any way possible, from setting up a new business venture or helping you through current financial issues. With hassle-free loan processes and offering the best financial solution for you, let Orange Credit be your financial partner.
Website: https://orangecredit.com.sg
Contact Number: +65 6748 2320
Address: City Plaza, 810 Geylang Road, #01-91, Singapore 409286
Operating Hours: Mon-Fri 11AM-8PM | Sat 11AM-3PM | Closed on Sun
2. Capital Funds Investment Pte Ltd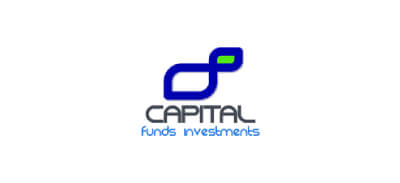 A licensed moneylender that offers urgent cash finances so that you can take better control of your financial future, Capital Funds Investment Pte Ltd seeks to give their clients the future that they deserve. With Capital Funds Investment Pte Ltd's loans, they offer customers a second chance in securing their financial future.
Easy, responsible and flexible – that is Capital Funds Investment Pte Ltd's mission. Through great transparency, Capital Funds Investment Pte Ltd addresses all of your urgent cash-flow situations and lends a helping hand with the right loan solutions. They offer payday loans, debt consolidation loans, and more to their customers and clients, depending on their financial situation. Capital Funds Investment Pte Ltd understands the financial needs of everyone, providing loans to meet both long term and short term advances. With the best interest rates among other licensed moneylenders, sit down with Capital Funds Investment Pte Ltd today and let them provide a custom-tailored loan for your needs.
Website: https://www.loancfi.com.sg
Contact Number: +65 6271 7736
Address: Hola Centre, 65 Ubi Cres, #06-07, Singapore 408559
Operating Hours: Mon-Fri 12PM-8PM | Sat 11AM-3PM | Closed on Sun
3. Aero Credit Pte Ltd
Boasting fair rates, a quick and straightforward loan application process, as well as zero hidden fees, Aero Credit Pte Ltd is one of Singapore's most reputable licensed moneylenders. They seek to provide the highest levels of flexibility, service, and confidentiality, ensuring that your concerns are addressed in a considerate and professional way. Working diligently, you can be assured that Aero Credit Pte Ltd seeks to make your loan experience the best in Singapore.
Aero Credit Pte Ltd's services are ready to help relieve any financial burden you might have, through their instant payday loans, business loans, consolidation loans and more. You can be sure that your financial needs will be met with custom-tailored loans to fit your current financial situation. Aero Credit Pte Ltd also offers online enquiry for any questions you seek. Whether you are looking to meet your lifestyle needs with personal loans or focus on growing your business, you can always turn to Aero Credit Pte Ltd for essential financial support.
Website: https://www.aerocredit.com.sg
Contact Number: +65 6256 6319
Address: City Plaza, 810 Geylang Road, #02-15, Singapore 409286
Operating Hours: Mon-Fri 11AM-8PM | Sat 11AM-3PM | Closed on Sun
4. JD Credit Pte Ltd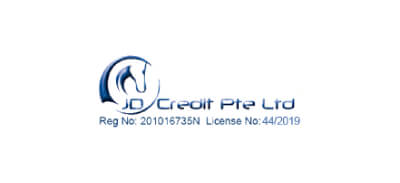 Providing an excellent financial foundation to help you through any unforeseen emergency, JD Credit Pte Ltd ensures that they take your financial matters with the utmost priority. By making your financial situation their concern, JD Credit Pte Ltd is able to set up loans and financial solutions for you during a difficult financial period. They are also readily available to help all owners of businesses and enterprises, with cash loans for upcoming business owners to get their start-up established.
With a distinct client base, JD Credit Pte Ltd aims to help you keep the cash flow going so that you can make it through this difficult financial storm. Some of the most prominent reasons to pick JD Credit Pte Ltd is their pocket-friendly payback rates, their flexible repayment modes, and zero hidden cost on their loans. JD Credit Pte Ltd's quick 4-step guide on loan application approval ensures individuals are able to receive their much-needed funds as early as the next day.
Website: https://jdcredit.com.sg
Contact Number: +65 6292 7717
Address: Hong Lim Complex, 531 Upper Cross Street, #01-38, Singapore 050531
5. VM Credit Pte Ltd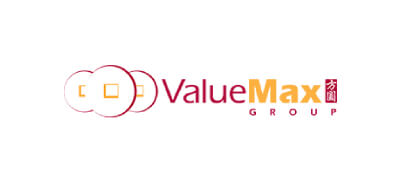 As a wholly-owned subsidiary, ValueMax Credit Pte Ltd (VM Credit Pte Ltd) is ready to help you tackle any financial difficulty you might face. Whether it is personal or corporate financial needs, VM Credit Pte Ltd is one of Singapore's most reliable licensed moneylenders for a wide variety of loans, ranging from payday loans, property mortgage loans, business loans, and more. With their transparency towards loans, VM Credit Pte Ltd seeks to offer a personalised service that is free of trouble and complications.
By being one of Singapore's most reliable licensed moneylenders, VM Credit Pte Ltd takes into account your short-term financial needs, offering unsecured loans without any need for collateral. They take a look at your ability to repay the loan, rather than your credit history. This way, you are able to receive the financial help you need through the right financial loans. Seek VM Credit Pte Ltd today for quick turnaround times and a quick loan solution.
Website: https://www.valuemax.com.sg/moneylending/moneylending-info
Contact Number: +65 6481 1788
Address: 261 Waterloo Street, #01-31, Singapore 180261
Operating Hours: 8.30AM-8PM Daily