Starting a business is not easy, and with the right financial aid, you can ensure your business is picked up. Especially in the event that you've accumulated a large debt due to the number of small loans you've taken to fund your business, it can be hard to pay them off as you're using the profit to promote your brand or purchase more goods.
Thankfully, there are many moneylenders and organisations in Singapore that are ready to help you with loan solutions. For example, they're able to resolve the above mentioned matter easily with a consolidation loan; clearing all of your other payments at once. Not only are they dedicated to their customers and clients, but they put you first, ensuring you will receive the right financial help you need.
Are you seeking financial aid for your business or as a small-medium enterprise (SME)? If you answered yes, you've arrived at the right place. Here is a list of companies providing you loan solutions to aid your business.
1. Allianze Capital Solutions
Allianze Capital Solutions (ACS) are built on three defining pillars: reliability, trust and consistency. When it comes to business loans and capital solutions, ACS proves to be one of Singapore's most consistent and capable loan and consultation companies. They work with a variety of clients, from growing companies to start-ups and SMEs, ACS has built their reputation on trust, reliability and performance to their clients.
What sets ACS apart from other licensed moneylenders loan solutions company is their rigid foundations, which has led to the company being able to work with established and reputable names in the world of international banking and finance. They offer business loans, invoice factoring and property loan, but most importantly, capital solutions that you can rely on. Whether it is business expansion or new development, ACS offers up to $500,000 business term loan for up to 5 years. Call ACS today for safe and competent financial solutions for your business.
Reg No.: 53286883L
Website: https://allianzecs.com
Contact Number: +65 6741 0227
Address: City Plaza, 810 Geylang Road, #02-17, Singapore 409286
2. ETHOZ
At ETHOZ, value is their priority. Having evolved from an Automotive Solutions provider to having operations in equipment leasing, capital financing and automotive, ETHOZ rises as one of Asia's premiere services company. As a diverse company, ETHOZ continues to rise to meet new market challenges, with capital solutions in Singapore designed to enable business owners and more.
Maintaining a high standard of excellence and professionalism, ETHOZ ensures that the loan demands with their clients are fulfilled to the best of their abilities. What makes ETHOZ one of the best in capital solutions are down to their capabilities in enhancing business owners with cash flow and much more. They look to serve a wide range of customers, over numerous industries, showcasing ETHOZ's continued growth and their regional presence. Most importantly, thanks to ETHOZ's broad spectrum of capital financing solutions, your business can be met to your unique requirements when it comes to financing solutions.
Reg No.: 199508604D
Website: https://www.ethozgroup.com
Contact Number: +65 6319 8000
Address: 30 Bukit Batok Crescent, Singapore 658075
Operating Hours: Mon-Fri 8:30AM-7PM | Sat 8:30AM-3PM
3. IFS Capital Limited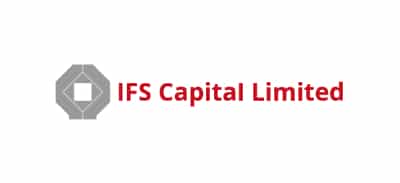 With over $1 billion funded towards Micro, Small and Medium Enterprises (MSMEs), IFS Capital Limited proves to be the financial support for MSME businesses all across Thailand, Indonesia, Malaysia and Singapore. Their premiere services include working capital loans, government assistance schemes, and more, all of which are catered towards ensuring your business is able to thrive and grow.
IFS was first incorporated in Singapore back in 1987, and since, they have continued to be the premier regional services provider for their clients. They do so by creating sustainable value and service excellence without sacrificing their business integrity. When it comes to their strengths, IFS's factoring proves to be established with many customers and clients over many operating years. Thanks to their financial capabilities and their wide range of services, IFS proves to be the first option for the SME market. Affordable and simple, IFS serves SMEs financial solutions that can aid your business in expanding.
Reg No.: 198700827C
Website: https://www.ifscapital.com.sg
Contact Number: +65 6270 7711
Address: Singapore Post Centre, 10 Eunos Road 8, #09-04, Singapore 408600
Operating Hours: Mon-Fri 8:30AM-6PM | Closed on Sat & Sun
4. Xingang Investment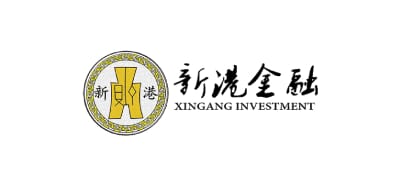 At Xingang, it's time to make your business funding an easy one! By putting importance into a business's cash flow management, Xingang understands how essential availability of funds and capital are to business expansion and growth. Built with one simple mission, Xingang aims to be the perfect financial funder when it comes to all things business operations, development and company growth.
By providing short capital loans to businesses that are in financial need, Xingang knows the hurdle faced by all businesses in a wide variety of industries. Can't find a funding solution for your needs? Xingang offers you funding solutions that are specifically customised to fit into your business's needs. Their financial services and capital solutions from short-term capital loans, property bridging loans and much more. By creating an atmosphere that befits both your business and their commitment to providing funding, Xingang's mission offers collaboration through high-quality financial services in the best way possible.
Reg No.: 201612518H
Website: http://xinganggroup.com
Contact Number: +65 6493 0160
Address: 1 Park Road, #01-83, People's Park Complex, Singapore 059108
Operating Hours: Mon-Fri 9AM-6PM | Closed on Sat & Sun
5. Goldbell Financial Services
While Goldbell might be a familiar brand name for many Singaporeans in industrial vehicles, they have also branched out to offer a wide variety of other services, including financial. At the heart of Goldbell, they are a family of business striving to meet your unique needs in the best way possible.
Goldbell recently opened its operation for business financing in Singapore, ready to aid your business and meet your funding requirements. What makes Goldbell unique is their competitive interest rates, all while providing innovative solutions in the world of SME finance to fund your business. Some of their financial services include factoring, inventor financing, working capital loan and more, with business loans in capital solutions. With over 40 years of experience in being committed to their customers and clients, Goldbell Financial Services forges a new beginning, building businesses through relationships. As such, you can be assured that Goldbell Financial Services is with you every step of the way.
Reg No.: 199001196N
Website: https://www.goldbellgroup.com/financing
Contact Number: +65 6848 7448
Address: 14 Benoi Road, Singapore 629887
Operating Hours: Mon-Fri 8:30AM-5:30PM | Sat 8:30AM-12PM | Closed on Sun & PH