When your car breaks down in the middle of the road or encounters a problem that need fixing, what should you do? The first step is to find a car repair shop that is qualified to handle the task that is set upon them: your ride. As the automotive industry continues to grow and expand, with many workshops selling car parts and accessories, many have reinvented themselves to be the one-stop shop for many Singaporean car owners.
Should you find yourself having not enough cash for repairs, a debt consolidation loan or quick cash loan can go a long way in tiding for your current financial situation. Below, you will find 5 great car repair shops in Singapore dedicated to satisfying their customers by offering top-quality service and ensuring that you can grab your ride home as soon as possible.
Note: This list is in no particular order.
1. SG1 Auto Pte Ltd
Utilising only the best parts available with innovative equipment & tools, SG1 Auto provides top-tier services without compromising on quality. The dealer shop proves to be efficient with their professional team versatile in diagnosing any car, offers reliability with attention to quality, supplies safe products that are tested to customers, and provides affordable parts at market price based on value. With satisfied clients ready to recommend SG1 Auto's automotive services, you too can engage in electronic computer diagnostics, 24 hours towing, car scrap service and more. Make SG1 Auto your partner with guaranteed satisfaction.
Website: http://sg1auto.com
Contact Number: +65 8822 9331
Address: 68 Kaki Bukit Avenue 6, #02-04/05, Singapore 417896
Operating Hours: Mon-Fri 9AM-6PM | Sat 9AM-3PM | Closed on Sun
2. GFORCE Autotechnik
Proper checks for mechanics and automation are essential, and GFORCE Autotechnik ensures that everything is handled to the best of their abilities. By incorporating their one-stop car workshop services, such as automation fixing of air conditioning, spray painting and repairs & servicing, they can provide you with essential automation needs.
As a team of dedicated professionals that work tirelessly and seamlessly to deliver top workmanship, GFORCE Autotechnik also places competitive prices as much as possible to their valued customers. Not only that, but as a one-stop car workshop, their staff of fast, efficient and reliable mechanics ensure that the service you receive goes through all the critical and proper checks. GFORCE Autotechnik also shows their customers all the needed changes and the solutions they used to ensure that everything is working as intended. With a professional team, trusted hands and reasonable prices, GFORCE Autotechnik offers all that you require without charging a hefty fee.
Website: https://facebook.com/gforceautotech/
Contact Number: +65 9770 6106
Address: 10 Kaki Bukit Road 2, First East Centre #01-34, Singapore 417868
Operating Hours: Mon-Fri 9AM-6PM | Sat 9AM-3PM | Closed on Sun
3. Lim Tan Motor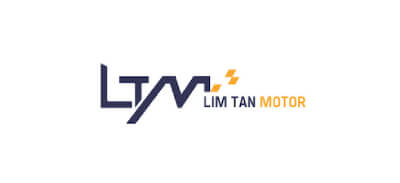 Established as one of the longstanding car repair shops since 1960, Lim Tan Motor has close to 60 years in the automotive industry and offer quality repairs in the hands of highly trained mechanics. By being responsive to their customers, sporting quality mechanics and indefinite support, Lim Tan Motor's reputation has not gone unnoticed.
Many of Lim Tan Motor's satisfied customers speak volumes about Lim Tan Motor's consistent quality of repairs that are able to transform your vehicle back to new fully. Lim Tan Motor also frequents authorised workshops with NTUC Income, Chubb, MSIG and more. Not only do they offer repair services, but Lim Tan Motor's services also include a variety of different services for a vehicle in a fleet, different make and model vehicles, and much more. With corporate clients such as Sentosa, Songlilai, Urban Development Authority and more, Lim Tan Motor ensures that no matter who the customer is, satisfaction is promised.
Website: https://ltm.sg
Contact Number: +65 9752 2772
Address: Sin Ming Auto Care, 176 Sin Ming Drive, #01-09, Singapore 575721
Operating Hours: Mon-Sat 9AM-6PM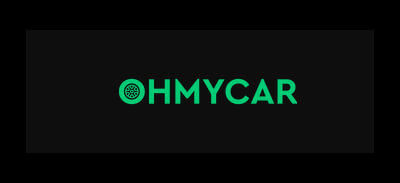 Oh My Car Automobile began their humble journey almost three decades ago. It all started with Mr Hock, having gone through an apprenticeship during his younger years, deciding to offer vehicle spray painting & polishing service. With emerging and growing clientele over the years, Mr Hock has continued to provide genuine service for every customer.
In 1991, Mr Hock established Oh My Car along the Eunos area, which proceeded to form many talented individuals with various skills. They are ready and committed to offering customers the best craft possible on the market. Their range of services ensures that your vehicle is provided with the appropriate service that is needed. From accident assistance, lease, spray painting and more, Oh My Car's team of professionals are all on-hand to ensure that your vehicle sparkles like new. Don't let the praise sink; come down to Oh My Car and let their work do the talking.
Website: https://www.ohmycar.sg
Contact Number: +65 9088 5504
Address: Autobay@Kaki Bukit, Blk 1 Kaki Bukit Ave 6, #01-29, Singapore 417883
Operating Hours: Mon-Sat 9AM-8PM | Sat 9AM-7PM | Closed on Sun
5. AMA Automative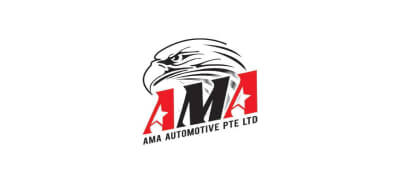 AMA handles all repair jobs required, even offering you with their one-stop measures for all of your vehicle needs. From servicing full engine overhauls to minor accident repairs, their team of highly skilled professional technicians are on-hand to answer any questions that you might have.
AMA Automotive is the first one-stop workshop in Singapore that seeks to showcase a monomaniacal pursuit of openness. With the talented AMA team being this close to or revolving around cars, AMA team of mechanics are ready to tend to your car every day. They seek to ensure that you can understand more about the process and what went wrong so you can take better care of your ride in the future. From being dedicated to their work to know-sure technicians and top-notch workshops, AMA Automotive keeps their passion for cars alive for satisfactory customer service.
Website: http://amaauto.sg
Contact Number: +65 8778 3636
Address: Enterprise Hub, 36 Toh Guan East Road, #01-36, Singapore 608580
Operating Hours: Mon-Fri 9.30AM-5PM | Sat 9.30AM-3PM