Enterprise resource planning (ERP) solutions offer the best and most powerful ways for businesses and companies to manage information from within. This is because the ERP software is primarily an integrated system, tying together modules in finance, manufacturing, human resources, supply chain management and more, to the benefit of the business owner.
What makes ERP software effective is its ability to bring together every facet of your business into a single, comprehensive system that can be accessed by individuals across your entire organisation. An example would be efficiently managing all debt consolidation loan or easy cash loan for finance businesses. It also aids you in streaming and automating all of the tiresome back-office tasks, gaining real-time insights into the inner workings of your business.
To get you started, here are the 6 best ERP software providers in Singapore.
1. Synergix Technologies
Synergix Technologies was first established back in 1990 and has risen to become one of Singapore's premier cloud-based ERP solution. For many local businesses, Synergix Technologies provides a comprehensive ERP system software for their business needs. They have continued to aid both small and medium-sized companies by being one of Singapore's largest local and principal system developers.
With close to 30 years of experience, Synergix Technologies ensure that their ERP solutions can meet your needs no matter the industry. Synergix Technologies is able to provide ease of access, maintenance, and being able to run on any server and operating system thanks to a fully-customisable and integrated ERP solution. Synergix Technologies also assure that you can concentrate solely on running your operations and business with the entirely cloud-based ERP solution. By building a long-term relationship, Synergix Technologies aims to be your experienced consultant with their comprehensive ERP software support team to guide you all the way through.
Website: https://www.synergixtech.com
Contact Number: +65 6664 3030
Address: Westgate Tower, 1 Gateway Drive, #17-04/05, Singapore 608531
Operating Hours: Mon-Fri 9AM-6PM | Closed on Sat & Sun
2. Accentuate Pte Ltd
Founded by a dynamic team of SME owners first and foremost, Accentuate provides ERP solutions that are specifically tailored to help SMEs level the playing field. Having first started with turbulence and struggles of their own, Accentuate has since created and designed one of the most accessible ERP solutions possible for SME owners.
Enhancing their ERP solution with innovation and modern technology such as cloud-based integration, Accentuate gives average SMEs the opportunity to afford the best solutions and systems for their business. With the right ERP solution in place, Accentuate is able to enhance any SME's business in the best way possible. Some of the features of Accentuate's ERP software include customer relationship management software, quotation, invoicing, purchase software, and more! By delivering on their business promise to help other SMEs, Accentuate is able to provide an effective ERP software at a price comparable to other solutions in the market today.
Website: https://accentuate.com.sg
Contact Number: +65 6100 4357
Address: Bizlink Centre, 59 Ubi Avenue 1, #05-17, Singapore 408938
Operating Hours: Mon-Fri 9AM-6PM | Closed on Sat & Sun
3. Syspro
Are you ready to make streamlining and managing your critical business areas easier? With Syspro's ERP solution, you can receive access to supply chain management, inventory management, financial warehouse and much more. Thanks to their distribution and manufacturing sectors, Syspro's ERP software is able to provide you with all of the data you need and excellent insights into your business.
Built upon three business principals, Syspro aims to be future-proof, provide specialised solutions, and simplify the use of their ERP software. With Syspro's 40 years of distribution and manufacturing expertise, companies in Singapore are able to receive the best tailor-made solution to drive their business forward. Together with the Syspro ERP product suite, you can be assured that the system will be able to adapt easily, such as scaling your business growth with the change of processes. Most importantly, Syspro's ERP solution has the ability to innovate based on market needs as well.
Website: https://sg.syspro.com
Contact Number: +65 6256 1921
Address: Gateway West, 150 Beach Road, #20-01/02, Singapore 189720
Operating Hours: Mon-Fri 9AM-6PM | Closed on Sat & Sun
4. Trend Tech Consultancy
Trend Tech Consultancy is one of Singapore's leading software development company and it's easy to see why. Having been in the industry for 7 years, they understand how many companies aren't able to reach their highest potential due to their lack of understanding of technology. As such, they are committed to assisting their clients in improving their operation productivity by transforming their business process into one that's technologically compatible.
At Trend Tech Consultancy, they understand how the lack of visibility into the supply chain end to end and analytical tools can hinder a business's development. To resolve this issue, they're offering a comprehensive list of ERP solutions to support enterprises real time. Their services include but are not limited to mobility, IOT, virtual reality and E-commerce! With their services, your business will enjoy the much-needed IT solutions – and all at an optimal cost! So don't wait and schedule a free demo with Trend Tech Consultancy now!
Website: http://trendtechconsultancy.com
Contact Email: enquire@trendtechconsultancy.com
Contact Number: +65 6322 0841
Address: Six battery road, #30-00, Singapore 049909
5. HashMicro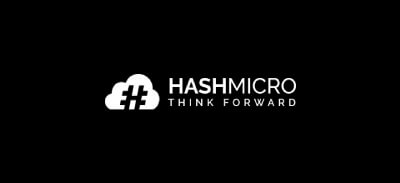 As one of Singapore's leading ERP solutions provider, HashMicro aids other large and medium enterprises in their day-to-day operation businesses. In 2015, HashMicro introduced a cloud-based system that can automate and simplify end-to-end business operations on the whole. With over 350 clients served across Southeast Asia, HashMicro aims to be the best in automation solution and help businesses make better decisions.
HashMicro's ERP products are customisable and varied according to your business needs. With the integration of cloud-based systems and ERP software that enables you to streamline your business process, HashMicro proves to be the right solution for transforming your business. Designed for over 15 different industries, HashMicro's extensive and comprehensive ERP solutions ensure that anyone in your company can use it, without additional costs. Whether you're on a smartphone, tablet or using it on a computer, HashMicro provides a range of ERP benefits for companies in Singapore, making a positive impact wherever they operate.
Website: https://www.hashmicro.com/?country=sg
Contact Number: +65 6602 8002
Address: Oxley Bizhub, Blk 67, Ubi Road 1, #05-15, Singapore 408730
Operating Hours: Mon-Fri 9AM-6PM | Closed on Sat & Sun
6. Epicor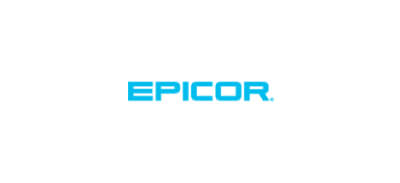 With a comprehensive history of providing solutions to aid local businesses all around the world, Epicor is one of the world's premier partner in incorporating solutions to address their client's needs. Epicor's Singapore office is located in Novena Square, where they aid both local and international businesses through the innovation of cloud-based ERP.
Through the introduction of the cloud-based ERP software, it provides technology for businesses to scale, grow, and innovate without detracting from their day-to-day management. Cloud ERP has also continued to advance and evolve, with more firms seeking cloud ERP than ever before. The benefits of cloud ERP are also identifiable to all, such as rapid implementation, updates and upgrades, improving mobility, sales automation and much more, all of which can be deployed by businesses should they require it. For powerful solutions that aid companies to increase efficiency and manage complexity, let Epicor's cloud ERP software be your business solution.
Website: https://www.epicor.com/en-sg
Contact Number: +65 6333 8121
Address: Novena Square Office Tower A, 238A Thomson Road, #23-06, Singapore 307684